You won't believe what little thing can make your dorm room feel SO. MUCH. BIGGER.
Bed Risers!
Bed Risers are the best tool for creating more space in your small dorm room! They are used to elevate your bed frame to create storage space under your bed! This is perfect item to transform your space.
I used Bed Risers my freshman year to help store my excessive clothes. I also bought plastic drawers and other storage materials so my closet didn't overflow. Here are some examples of type of Storage bins that are good for under the bed.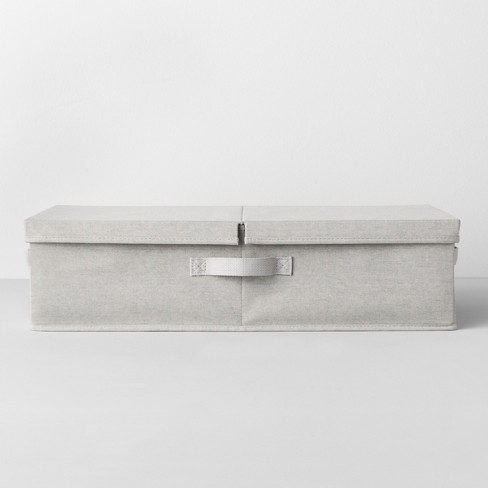 Bed Risers are available at your local Target, Walmart, and even Walgreens. The ones I bought had a USB outlet charger which was very convenient if there is not an Outlet right by your Bed! It Comes with a plug and Cord to plug into for proper Function.
All Storage bins are available a Target, Walmart, Kohl's, and sometimes Walgreens. I Like to purchase ones that are easy to slide in and out under my bed! Keep the desire of function in your mind when making your purchase.
I highly suggest making this purchase to improve your living space Freshman year!